Kairuipu B110 LED Sensing Cabinet Light
This cabinet light uses a pure metal shell and uses internationally renowned brand lamp beads. The number of lamp beads is up to 93pcs, The cabinet light power 1.5W-5W. Built-in lithium battery, using USB charging, the longest standby time is up to 8 hours. Obtained FCC, CE, ROHS certification.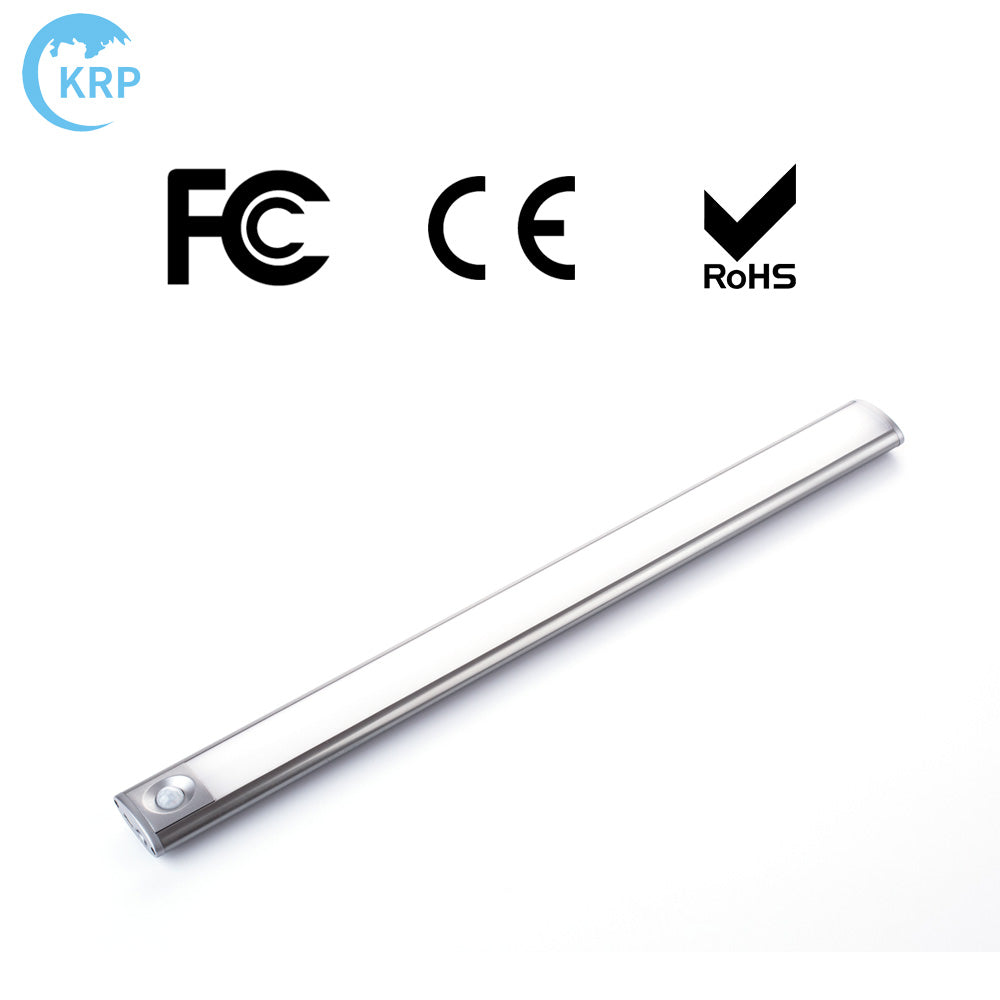 A variety of charging methods, use the USB charging cable to charge. With 24h infrared body sensor + Night infrared body sensor.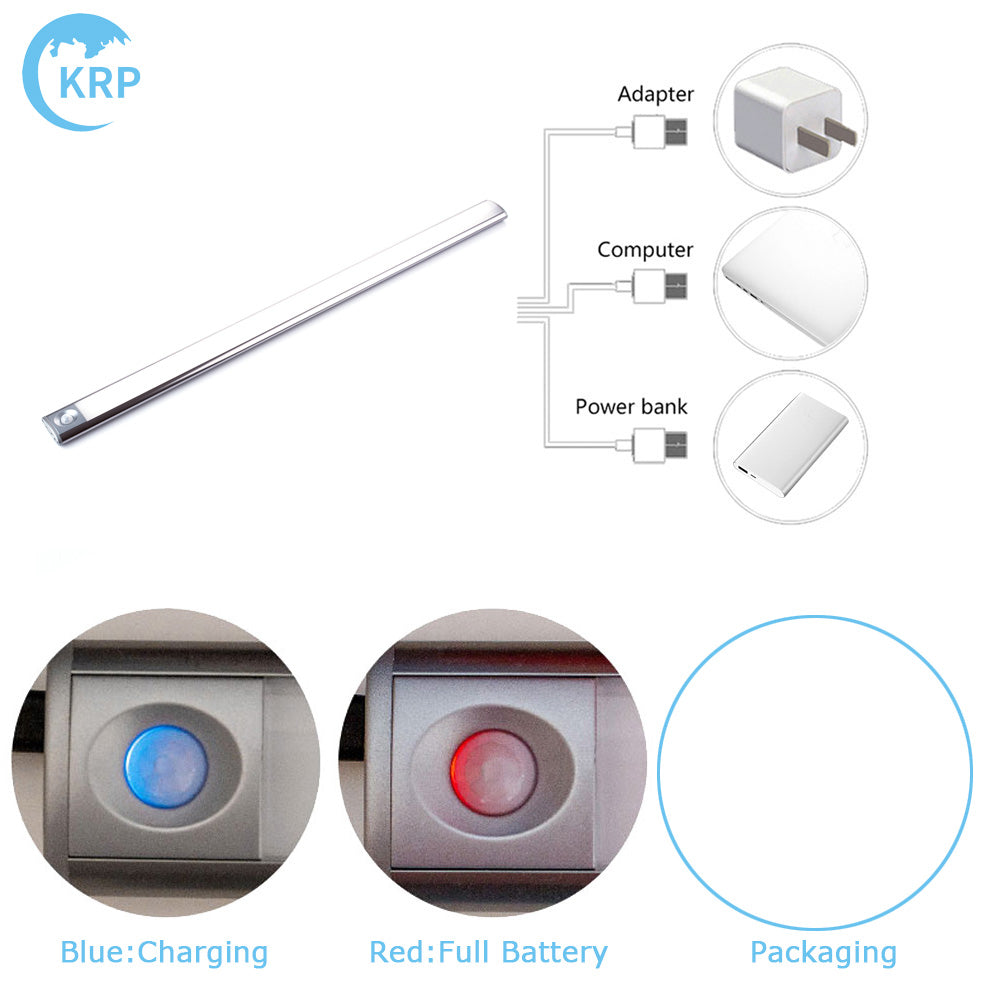 The installation is very convenient. The base of the lamp is magnetic and can be attached to the installation strip. The installation strip has double-sided adhesive stickers, which can be firmly attached to the wall, wardrobe and other places.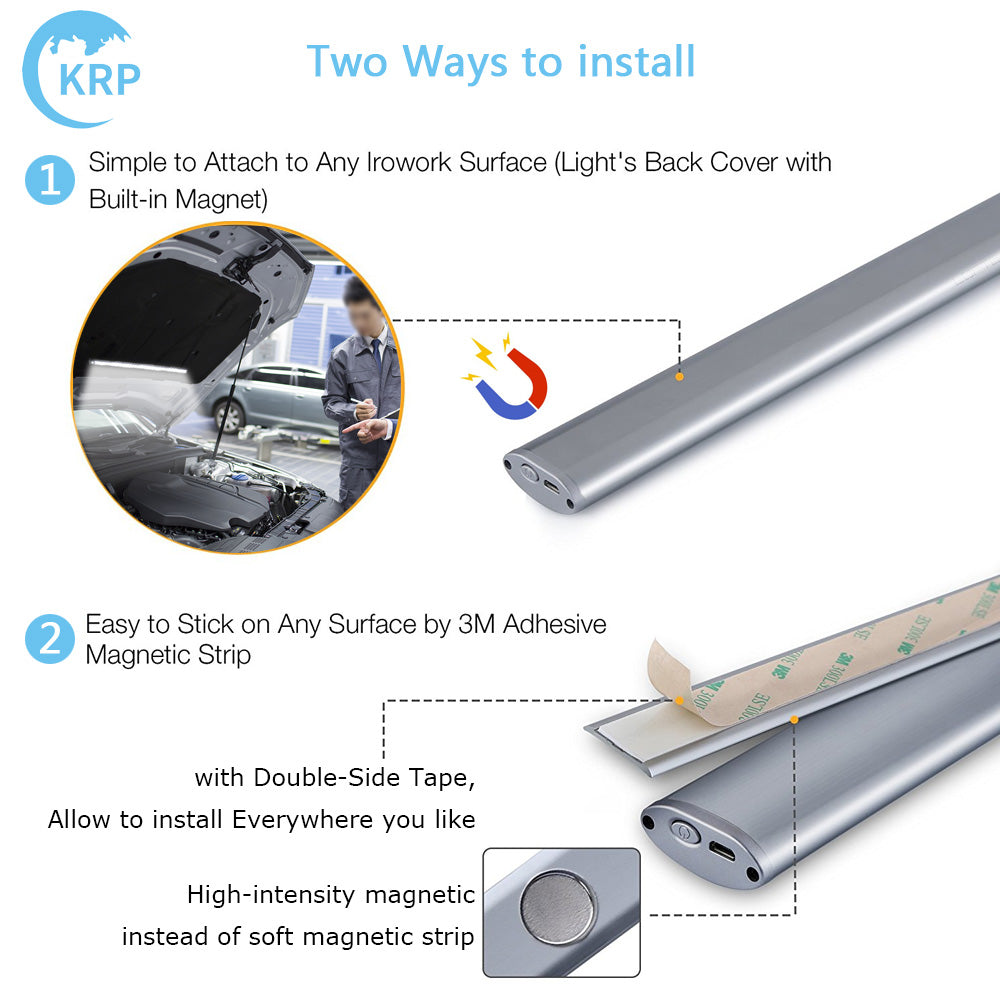 This LED Sensing Cabinet Light can be used in a variety of scenes such as wardrobes, cabinets, bedrooms, RV travel, etc.